Movicon SCADA System for Manufacturing
The universal software platform for Industry 4.0: from SCADA to small, HMI Linux-based projects
Today's industries rely on ever-more complicated SCADA systems that seamlessly integrate many systems and resources over vast geographic areas, often, while constantly maintaining strong cyber defenses. Through modular, scalable, and secure interfaces, the Movicon industrial software platform offers the newest in SCADA/HMI connection and operability, enabling you to maximize operations and efficiency from any place and on any device.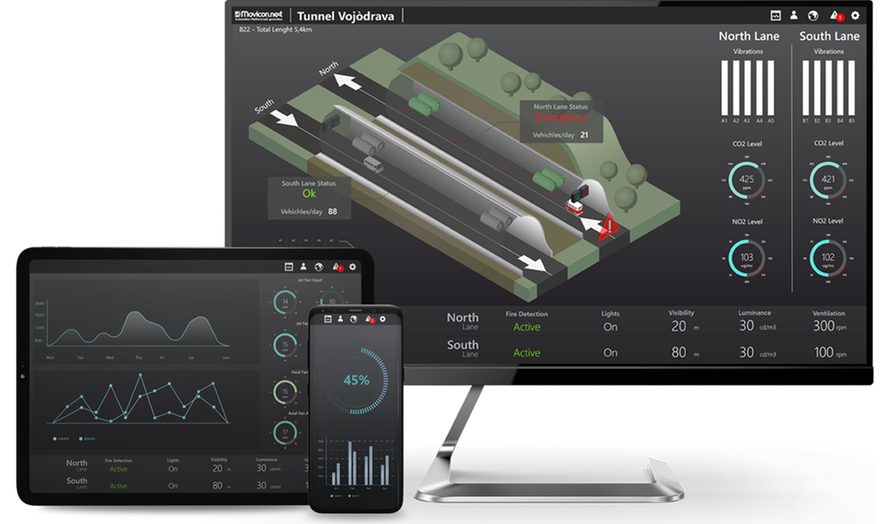 Automation engineers can dramatically improve the effectiveness, quality, and adaptability of their projects at any size thanks to Movicon.NExT software technology.
Real-time insights across companies and across the plant are essential to Industry 4.0. The foundation for the next phase of digital transformation is provided by the modular, open design of MoviconNExT.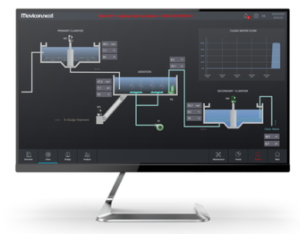 Industrial control and building management systems are built on The Connext, an OPC UA server, I/O data server, gateway, and IIoT connectivity engine. While maintaining the highest levels of security and performance, it offers a wide range of sophisticated features, such as network gateways, historians and data recorders, redundancy, and client IIoT protocols.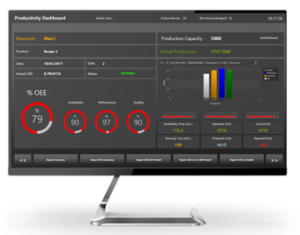 You may interface with any field system or device using Pro.Lean, gather and store data in a database for use in Key Performance Indicator (KPI) analysis, overall equipment effectiveness (OEE) calculation, and downtime measurement. Pro.Lean is a software solution that minimizes loss and increases revenues in any Industry 4.0 implementation thanks to its open architecture and straightforward configuration.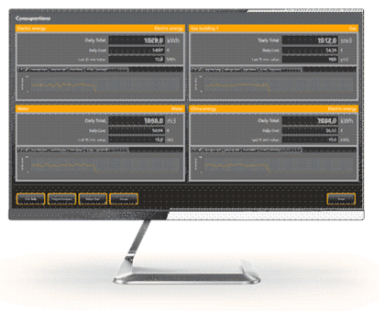 For businesses looking to cut costs, boost productivity, and adopt sustainable practices, energy management solutions are essential. You may set and meet realistic consumption goals with the aid of Pro.Energy, an open software solution with full connectivity, user-friendly interfaces, streamlined monitoring, and powerful data collecting and analysis capabilities.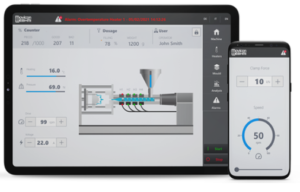 Movicon is distributed by Movicon HMI, a cross-platform solution.NExT projects are being implemented throughout the company, from SCADA and management systems to tiny, embedded HMI. With a single editor for any project, it offers cutting-edge supervisory control and potent HMI visualization while supporting Windows and Linux via I/O and Web servers.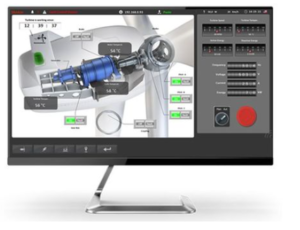 The MoviconTM 11.6 software runs on XML standards and open technologies, providing integrated technology for SCADA/HMI with unmatched transparency, simplicity, and performances. MoviconTM 11.6 develops a platform that offers flexible, scalable access for modern automation that is independent of hardware and adaptable to any operating system, from HMI operator panels to Windows on mobile devices.